HP Large Format Printers
How much is your company spending on printing?

Are they being properly used?

When will you have to replace them?

How can you manage supplies and repairs from your desktop?

How many networked printers faxes and copiers do you have?
With the latest technology in fully networked multifunctional devices that now incorporate printing, copying, faxing, scanning and scan to e-mail capabilities.
Now is the time to ensure your business has a streamlined process for managing your printing.
At Faxco we have the specialist expertise and knowledge to help your business combat this problem head on, and most important of all – WE CAN SAVE YOU MONEY!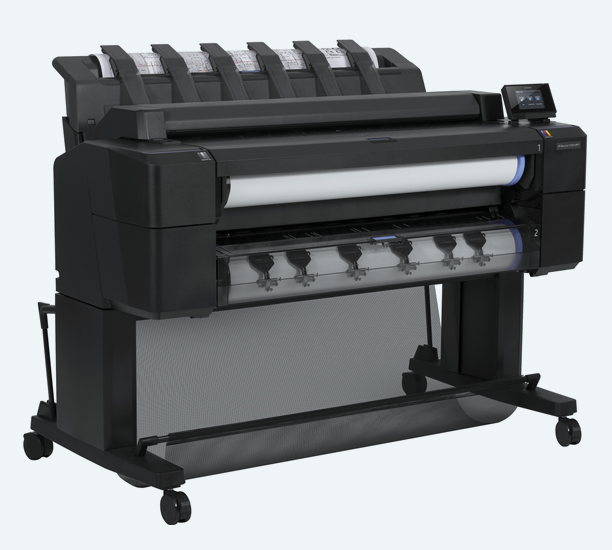 HP Designjet T2500 eMultifunction
The compact, two roll, web-connected HP Designjet T2500 eMultifunction Printer comes equipped with features like web-connected printing, large format scanning, and a convenient touchscreen so you can streamline and simplify how you do business.
Contact Us
Download Brochure
HP Designjet T520 ePrinter
With the HP Designjet T520 ePrinter, you'll achieve sharp, true-color prints of your designs, maps, photos, and presentations at resolutions up to 2400 dpi. Web/Wi-Fi connectivity means you can place the printer where it's most convenient.
Contact Us
Download Brochure