Digital Printroom
Systems
A modern office can be an array of different devices, printers scanners faxes each with their own capabilities, running costs, differing levels of support and cover from manufacturers, each requiring it's own stock of consumables and supplies.
Digital 
Printroom Systems
Do you have a Digital Printroom?

Do you have a requirment for High Speed Digital Printing?

Do you need a High Volume Digital Print Production Solution?
Then look no further than the team at Faxco Maintenance Limited.
Specialists in Digital Printing systems we can assist you with finding the best possible solution for your businesses print production needs.
At Faxco we have the specialist expertise and knowledge to help your business combat this problem head on, and most important of all – WE CAN SAVE YOU MONEY.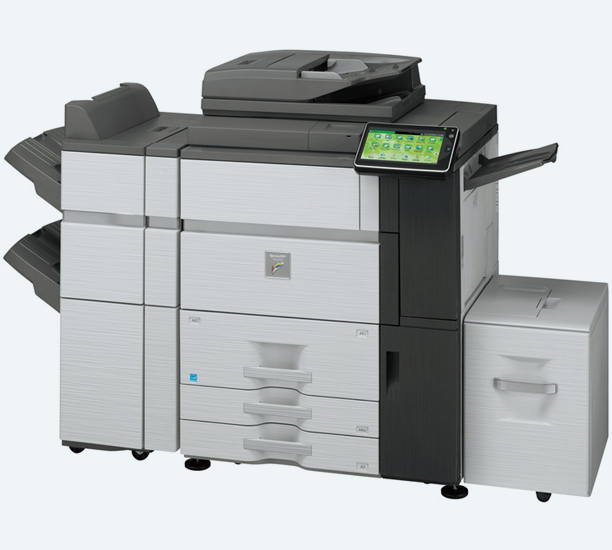 The new MX-2640N is an advanced multi platform MFP for demanding IT environments. With Sharp OSA as standard this MFP seamlessly integrates with Cloud applications and connects to every major network environment. You can add full internet access for browsing and printing out web content plus the standard wireless LAN adaptor enables connection to wireless networks. There is also a handy Remote Access Control facility that lets support staff perform configuration, troubleshooting and ad hoc training across the network. In other words, you get the power, versatility and convenience that every modern office needs.
Contact Us
Download Brochure
Konica Minolta Production
With the bizhub PRO C6000 and bizhub PRO C7000, Konica Minolta presents two versions of an innovative, high-speed colour digital system that takes image quality and consistency to new heights. Its amazing imaging capabilities in combination with a sturdy construction, professional feature set and attractive affordability make this the ideal entry-level print production solution for CRDs, print providers, high-volume offices and professionals in advertising agencies.
Contact Us
Download Brochure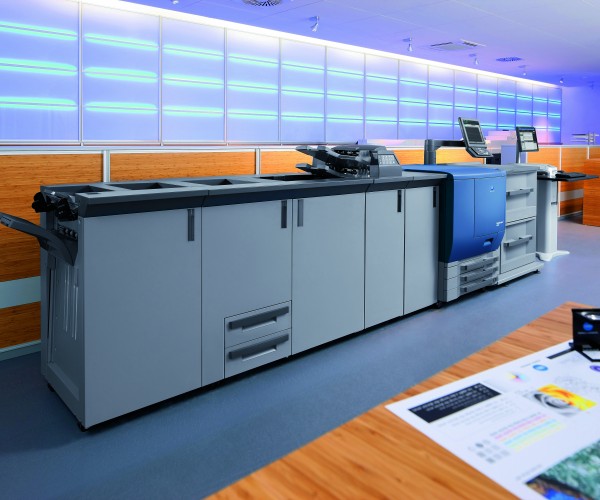 As a main line service partner with Sharp Electronics Uk , Konica Minolta , Samsung & HP. We can ensure that when recommending your unique tailored solution, we will always supply you with the correct models for your business needs. Whatever the type or volume of printing work required to be done.
We believe in providing the solution specific to your business. Managed print solutions with Faxco are designed to save you money. Not force your business in to a box.
With our specialist install, consultancy and IT solutions team we will take out all the hassle of a migration project. We will ensure every device is custom configured to your exact requirements and specifications, and we will work with your IT to ensure that all networked devices are fully integrated to your office systems and that they seamlessly integrate onto your network.